Here we are! The awkward middle of the COVID-19 pandemic, somewhere between "you're still on mute" to "are we being Zoom-bombed?" on the virtual meeting scale. For those of us learning and working at home, many are finding more time to spend with family, watch TV and scroll social media. Whether we know it or not, companies have a more idle audience to reach than ever before.
Some organizations have just started to hit their stride operating in a new normal. Others, like local grocery stores and essential businesses, had to pivot and perfect at a moment's notice. But for those companies still trying to maneuver this seemingly endless COVID middle, let's take a look at some easy steps your business can take and be better for it on the other side.
First things first, it's time to assemble the team.
Think about your company's mission and core values. What problem are you trying to solve with your product or service? Why did you start this company? What change in your community are you contributing to? It's important to be grounded in the answers to these questions in the good times, but especially the challenging.
Reconnecting with your mission can inspire new ideas, generate positive attitudes and project a sense of confidence in the path forward (even if it's still a work in progress.) Then, remind your key publics or audiences of your commitment to continue serving them. Send them a message to the best places they gather. This could be through an email list, social media, mailers, signage outside your business or a mix of methods. A simple "We're still here for you and have a plan to keep you safe while you shop with us" can go a long way.
Next, as Ross from friends would say "Pivot!"
More than likely, you can't conduct business as usual. Even companies that normally functioned online may experience supply shortages, staffing issues or budgetary constraints. Now's the time to innovate and think about how you can deliver your product or service in a way that meets this moment.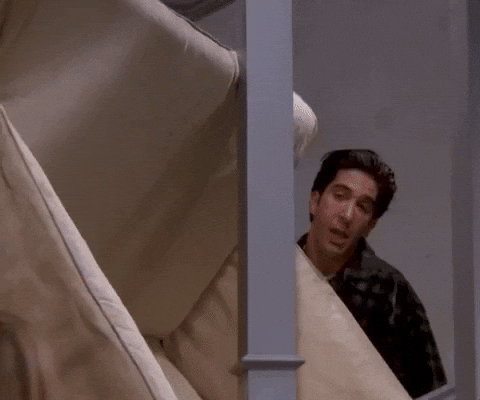 For physical stores, that may mean selling products online or developing a plan for safe pickup. For online goods and services, that could mean running special promotions to drive sales or starting a monthly subscription program that saves people a risky trip to the store. Again, however you choose to innovate, be sure to let your customers know where to find you.
Also, consider what jobs in your company can be conducted from home and check-in with yourself and your co-workers. As a leader, your employees will be looking at you to set the tone on how the business is moving forward. Consider sending a company-wide message and holding multiple meetings that provide continuous updates, be honest, direct and seek solutions and feedback.
Finally, look to make a difference.
If COVID-19 has taught us anything, it's to value the people we have in our lives and in our community. Can your company raise funds or collect food for a soup kitchen? Can you donate a portion of your products or services to those in need? As TOMS Shoes' famous one-for-one model popularized, can you donate for every good or service a customer purchases?
Choosing to make an impact in your community is just good business. It's repaying the loyalty your customers have shown you and extending a hand in a time of need. If that's not enough of a reason, customers will remember those who stepped up to help, and more importantly those who didn't.
While this COVID middle continues to drag on, it can be difficult to stay motivated. Remember to commit to your mission, pivot and innovate, and serve your community. This is a tough time for all businesses and people. Take care of yourself and those around you. And, yes, you're still on mute.
—Will Bleier, Assistant Firm Director